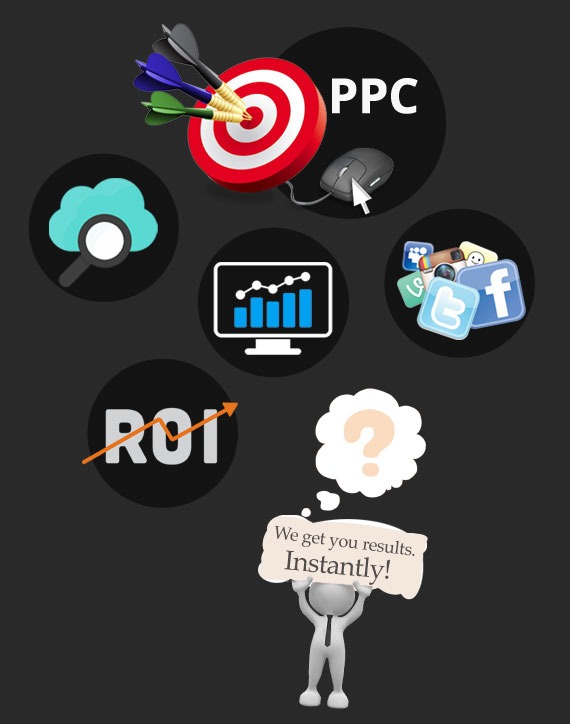 Paid Search Marketing is one of the fastest way to get instant results, where you pay only for what you get (clicks) and reach out to your target audience. ShareSoft Technology provides professional Pay Per Click services based on client needs. Our expert team of dedicated account managers with excellent industry experience ensures for an ROI driven campaign.
Our PPC services include all advertising channels such as search advertising, display advertising and social advertising covering industry proven strategies. Paid Advertising is a little bit tricky process as it involves continuous research, tests and modifications to stay top of the competitors.
Are you worried because of your current Adwords campaign not doing well? It's time to re-look. Contact us now for PPC consultation service. Want more information on our approach and PPC strategies, get in touch with us, we are glad to discuss our PPC management process cycle in-depth right from the audit to different phases of the cycle – research, competitor analysis, bidding, campaign setup, landing page creation and optimization, performance review, A/B tests, modifications and reports with insights.