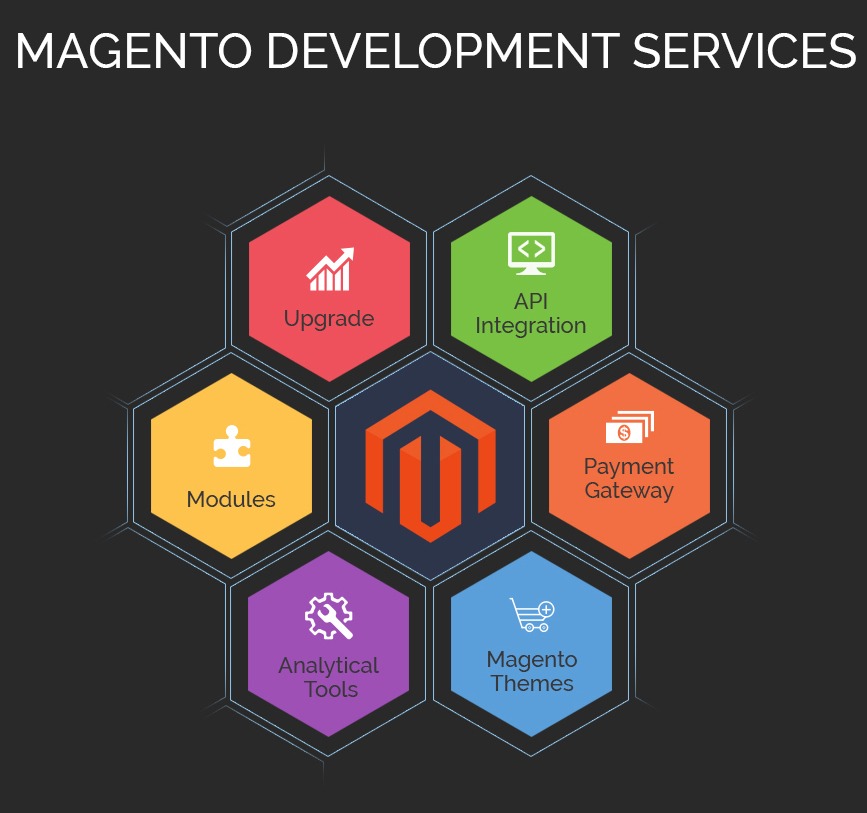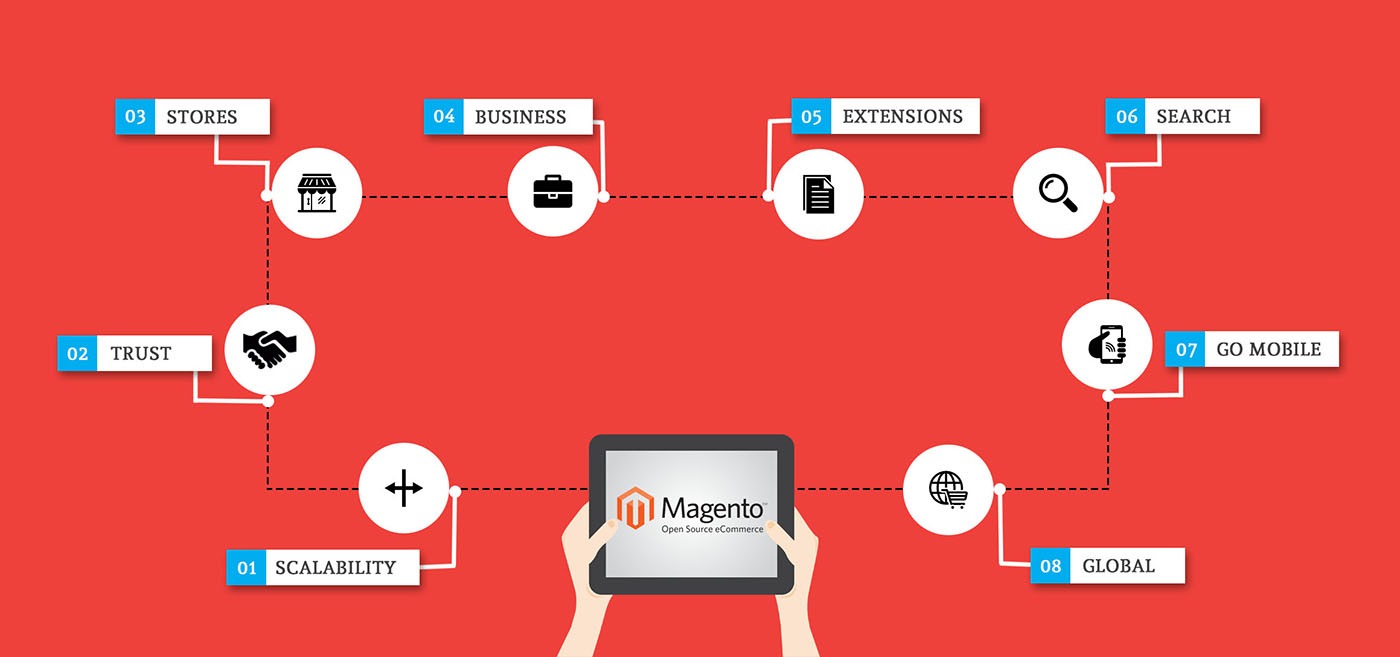 Magento, an eCommerce application built on Open Source Technology is the trend for the latest eCommerce stores online because of its amazing features.
Our Magento solutions :
We The sharesoft technology provides a certified Magento developer services to our client to deliver the best result while exploring the great opportunities. Our Magento developers implement a huge range of innovative features of Magento like,
Magneto store development,
Magento theme design,
Magento module development,
custom Magento development,
Magento shopping cart development,
API integration, migration and Magento payment gateway integration services,
support and maintenance to expand the versatility of your business.
Utilizing this platform we enrich the quality of your products and promote your services through the web
Magento 2 development services
Magento 2 is among the most easy accessible tools. Sharesoft technology helps you to meets today's enterprise demands and connects it with positive solution. Our Magento 2 development services offer great opportunity to put into your needs and all the features that you are looking for, and function them smoothly
Being a leading Magento 2 development service company , sharesoft technology focuses on delighting the clients with its flawless Magneto 2 ecommerce development services around the world. With certified Magento 2 developers, we always give support and solutions to the needs of clients .
Magento 1 to Magento 2 Migration
We have updated our self to the new version of magento 2 compared to the older version of migration we enriched into the new factors of migration in magento 2 we assure to provide best service out of it and will not give you any chance of compliances.