Progressive web applications are a new type of web development technique that fuses the most excellent of web and native apps to lend the users a great digital experience. There is heavy competition among the eCommerce stores. However, only a few of the stores have implemented PWA with their websites. It is better to use this chance now to upgrade your websites with PWA quickly to succeed in the competition. PWAs today makes the user experience better with all their extraordinary features. PWAs are fast, responsive, and compatible with cross-browsers. They are hybrid but will act as native in mobile apps.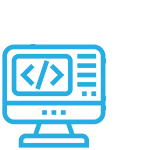 Magento 2 PWA web development services
We are here to purvey according to your requirements to build the best Magento 2 PWA website. Make a buy of a customizable Magento PWA website that you can customize as per the upgrades, user comfort in the future.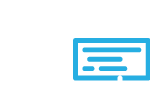 Magento PWA module development
Our team has a good expertise in building a new PWA module. Concerning the client's business model, we progressively build a new PWA module in Magento, which will be device optimized based on your requirements.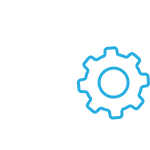 Magento 2 PWA maintenance
Once our client receives the project from our side, We make sure that we provide complete technical and bug support even after completion. Our team also will lend hands to do the essential upgrades, quality checks, and will get done the perfect output.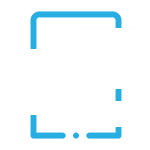 Magento PWA customization
Customise your Magento PWA as per your ideas, thoughts, and trends. We are damn sure that the customization tasks done creatively will make our clients feel delightedand their customers feel pleasant on using the apps.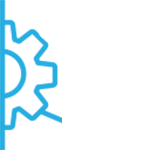 Third-party integration to Existing Magento PWA functionalities
If you would like to add any third-party functionalities to your existing Magento2 PWA sites, Our employees areavailable anytime to assist you. Get ready to receivesuggestions regarding the functionalities and additional features required for your website.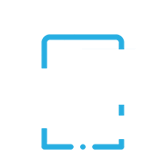 Development and customization of UI/UX
Our ShareSoft Team is proud that creative UI/UX developers are open in our team. We collect the precise requirement from our clients, and shall know the expectation of our clients and, we stand in the position of the app user and then create the responsive UX/UI for their app.
MAGENTO PWA THEME DEVELOPMENT PROCESS FLOW
Discussion
The first and foremost step is to have a detailed discussion with our clients regarding their business and their idea to have a business website. We discuss in detail about their suggestions, instructions, terms & conditions of our company and all set to start working.
Analysis
The next step is to analyze the requirement, which is gathered in brief from the client. We will thoroughly examine the possibilities to do the tasks and the other ways to do the finicky tasks, which are a little tricky.
In this stage, we will outline the strategies that, how the development is going to proceed.
Design
This step would be the blueprint of the structure and bringing together all the elements under one roof. Hence, the development would be made easier.
Magento PWA module Implementation and integration
After all the discussions and plans, here comes the accurate outcome. We show our clientsthe final results for suggestions, corrections or changes required. When it is approved, the PWA module is integrated into the web app. Then comes the testing stage for all the major and minor bug fixes.
Future Support
ShareSoft Technology cares complete support to our clients with all the technical queries and clarifications if required after consummation of complete project.In addition, benefit support fixing the minor bugs and help in new feature upgrades and customizations in the future.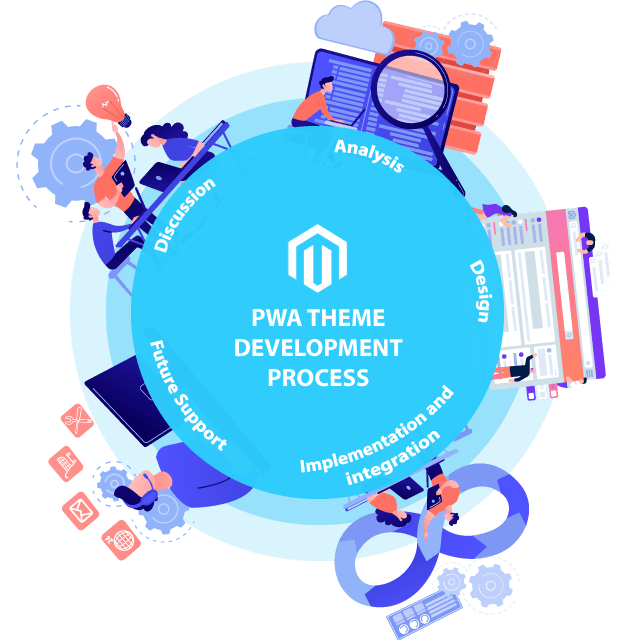 Our PWA basic features:
Easy search option
In our Magento PWA, we got an easy search module that the user may feel free and at ease to find the product they are looking for.
Checkout
Most of the customers get out during the checkout only. Offering anabsolute solution to it with our progressive checkout module. So, the customer will leave out after the checkout.
SEO
SEO plays a major role in online stores to reach people, bring-in more visitors and conversion. a solution to SEO with built-in SEO functionalities to our websites.
Customer management
Easy customer management module available where the user can manage the customer account details, purchase details, etc.
Analytics and reporting
Analytics and reporting module help in taking the performance report of the website or app and take the further steps accordingly.
Cherry-pick us for Magento PWA development services
Tactile experience
We hold experienced professionals with hands-on experience of about 11+ years in the industry. On facing, many hurdles and struggles during development, clients will get hold of hassle freeproduct from us.
Oustanding results
Let our clients feel blissfulabout the results. Our main aim is to meet the client requirements extraordinarily and to make them smile with complete satisfaction. We wish our clients seem breezy about spending their precious time and money.
Dedicated developers
Our Magento team is skillful as well as very dedicated to the projects to which they are assigned. Our developers are committed to our clients' dreams and the growth of their business. We discern to uphold our clients' business success.
Performance optimization
We clearly understand our client's requirements as they wish that their online store would give its best performance. We ensure that our team is perfect in providing a speedy website. Therefore,the user has a delightful browsing experience.